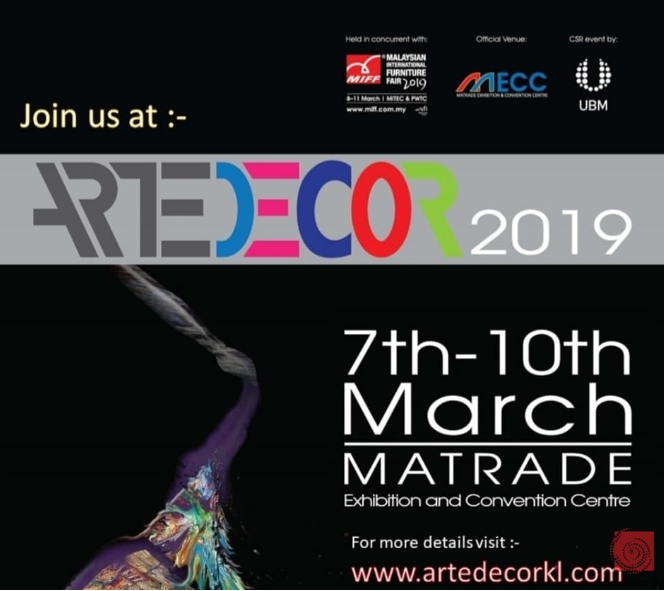 ART EVENT ARTEDECOR IN MARCH 2019 Kuala Lumpur, Malaysia
Looking for some inspirations and exhibitions to go in Kuala Lumpur, Malaysia? ArtEDecor is undoubtedly a great art event to explore!
The ArtEDecor exhibition is an art fair to discover more new budding artists in the Malaysia art scene. With its first exhibition held in March 2018, ArtEDecor has attracted more than 5000 visitors to drop around in only 4 days. This is second only to the Art Expo Malaysia 2018, which is the longest-running international art fair in Southeast Asia.
More importantly, the price for the artworks exhibited in the ArtEDecor is wide-ranging. Therefore, you will not only be inspired by artworks from emerging and known artists, but also be able to bring back home your favorite artworks at an affordable price. The exhibition will feature more than 80 local artists, exhibiting more than 600 pieces of artworks under one roof.
ArtEDecor Event Details
Date: 7 March – 10 March 2019
Venue: MATRADE Exhibition and Convention Centre (MECC). (5 minutes driving from Publika)
Opening Hours: 11:00am – 8:00pm (except 10 March, which opened from 11:00am – 6:00pm)
Read here for more information about ArtEDecor.
(Source: Artroom22.com)