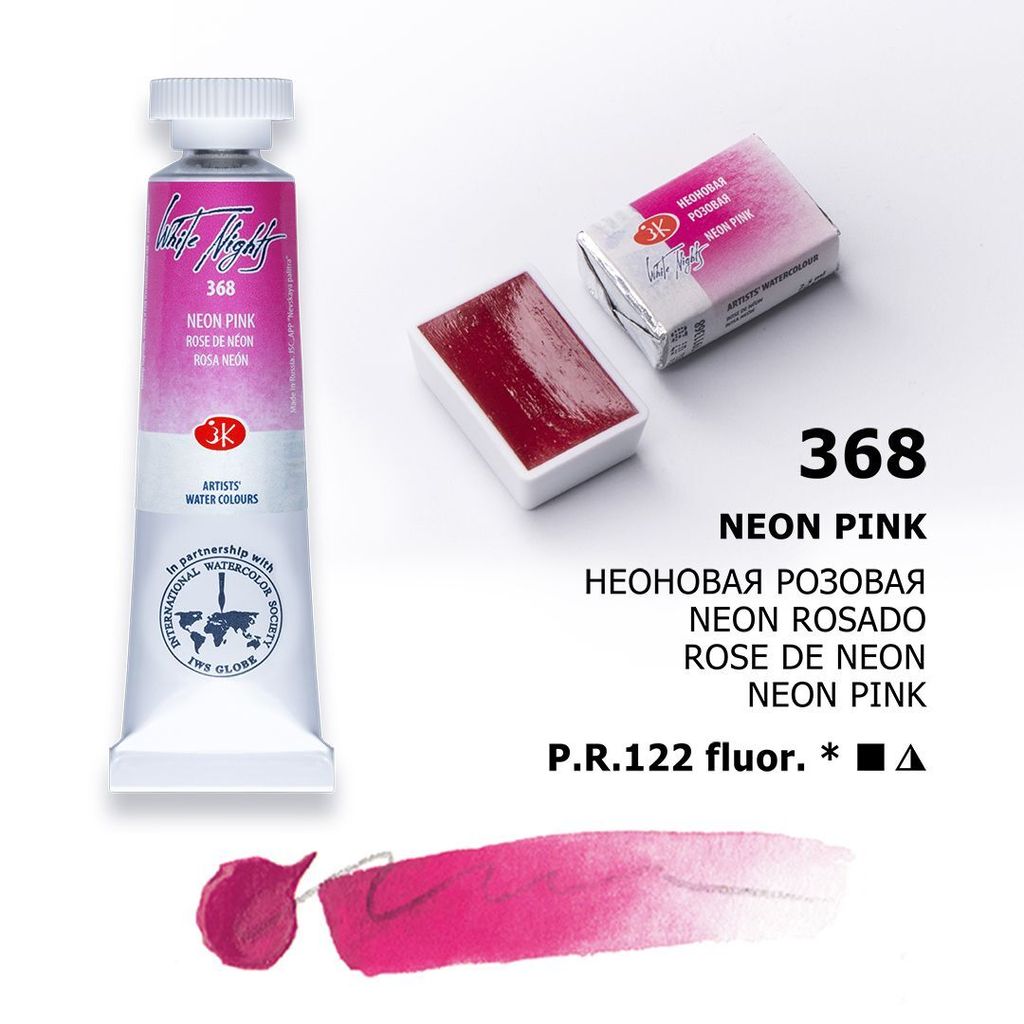 WHITE NIGHTS EXTRA FINE ARTIST'S WATERCOLOUR - NEON PINK (368) S1
Maximum

content of high-quality fine pigments on a natural gum arabic binder. Each batch of initial ingredients through preliminary mandatory studies for compliance with standards.
Paints are available in pans of 2.5 ml and in tubes of 10 ml. Watercolour in pans is semi-dry, does not require soaking before work, the colour is easily taken on the brush immediately after opening the package. The protective membrane of foil on the tube's neck ensures the complete preservation of colour. The paint dried on the palette is re-diluted with water.