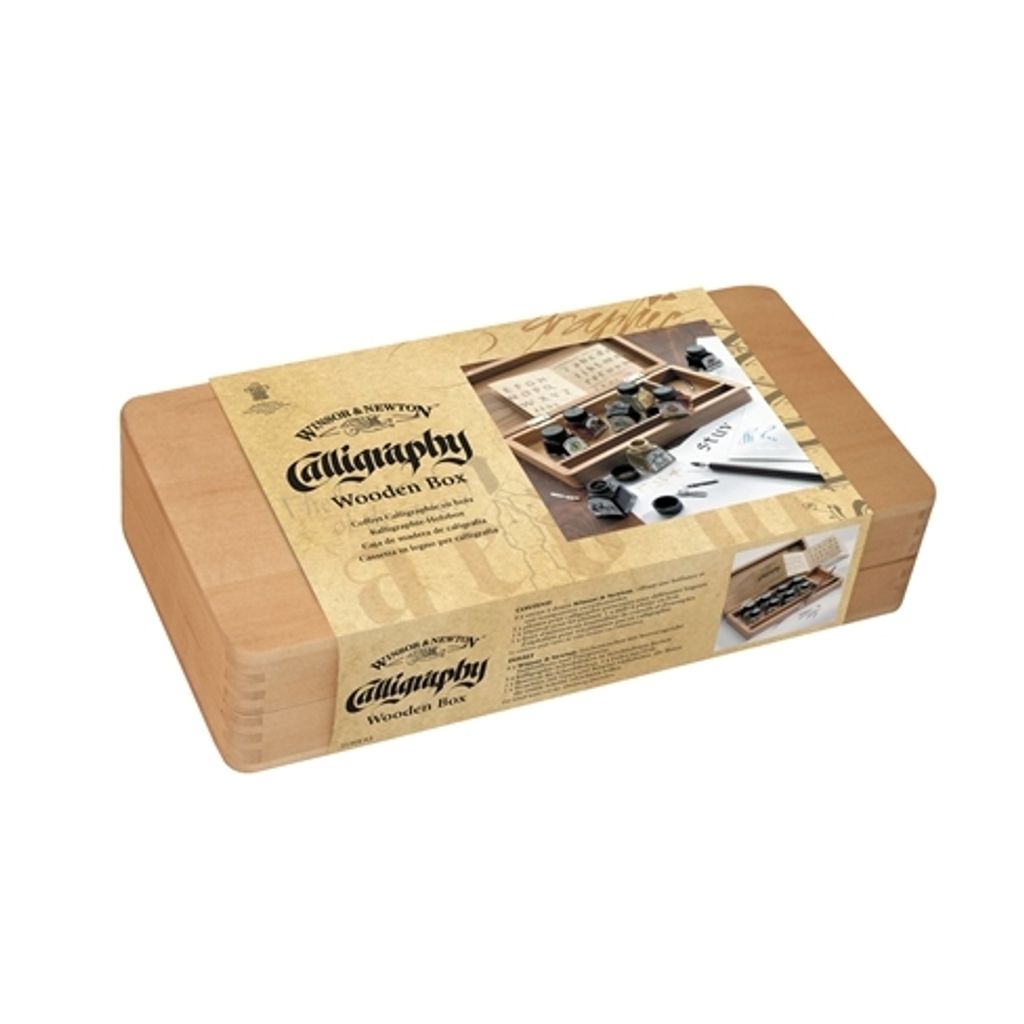 W&N CALLIGRAPHY WOODEN BOX SET - WITH DRAWING INKS
This is a beautiful wooden boxed Calligraphy set with a selection of Winsor & Newton inks, nibs and a dip pen. It's a lovely set with everything you need to get started on your calligraphy journey and is an ideal gift for artists and illustrators!
Contains a basic guide on calligraphy

Colours: gold, silver, nut brown, black, canary yellow, scarlet, emerald and cobalt
Box Contains: 8 x 14ml Drawing Inks. 5 x Calligraphy Nips in a variety of widths. 1 x Reservoir for nibs. 1 x Wooden Dip Pen. 1 x Instruction Leaflet.