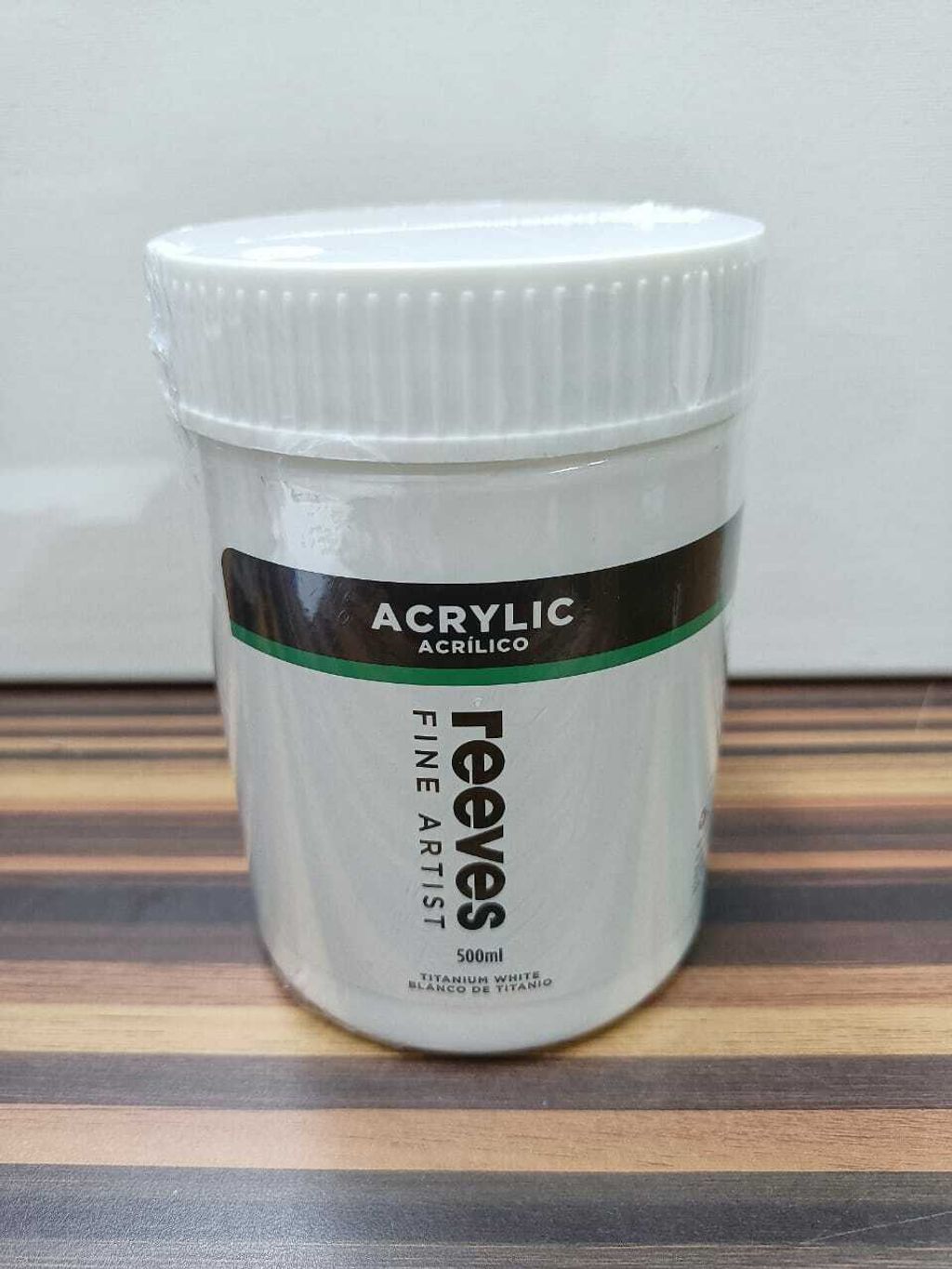 REEVES FINE ARTIST ACRYLIC 500ML - TITANIUM WHITE
- Reeves Intro Acrylic Paint is perfect for beginners, student and artists alike.

- Highly pigmented for rich, vibrant colours and clean colour mixing.

- Satin finish with a medium impasto effect for a variety painting techniques.

- Colours remains vibrant when dry. Can be used in most surfaces such as canvas, paper, wood, glass etc.

- Quick drying & non toxic.