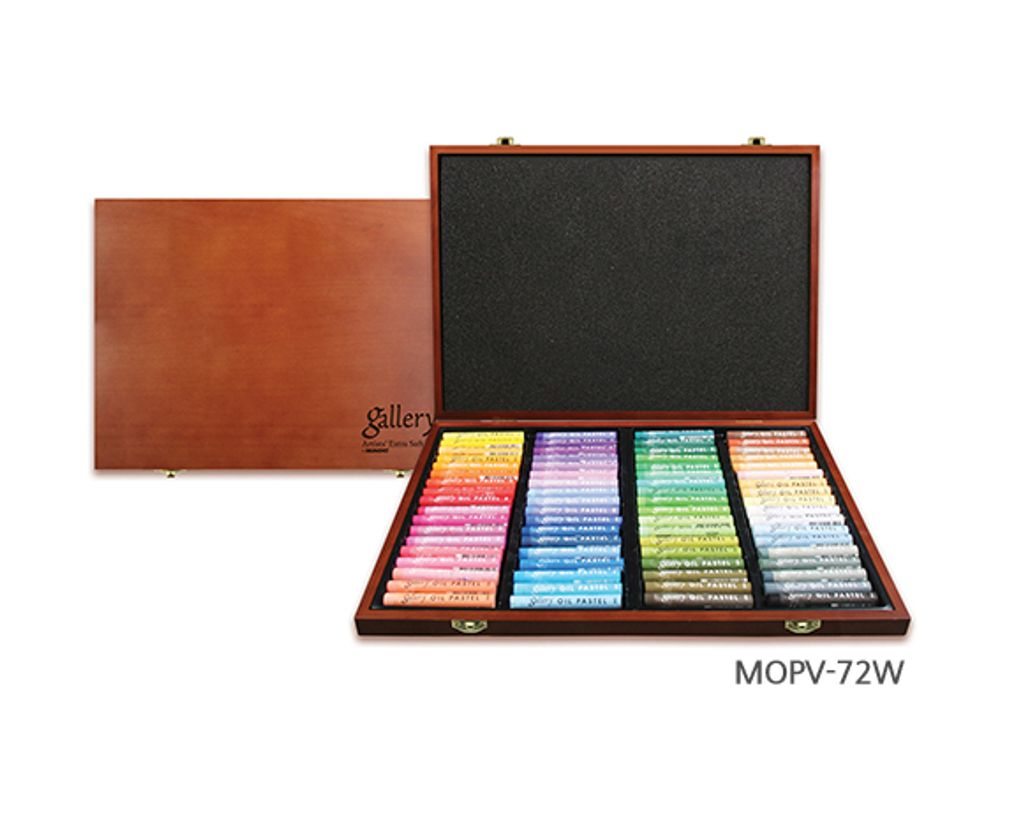 MUNGYO ARTISTS' SOFT OIL PASTELS - 72 COL
Formulated from the finest pigments and materials for rich colors and smooth consistency, these oil pastels are perfect for any artistic expression.
Easily blended either dry or with solvents, Mungyo Artists' Soft Oil Pastels can be used for all sorts of oil pastel techniques from scraping and stippling to color gradations and overlays.

Wooden Box for nice and secure storing and alot of colours to play around !