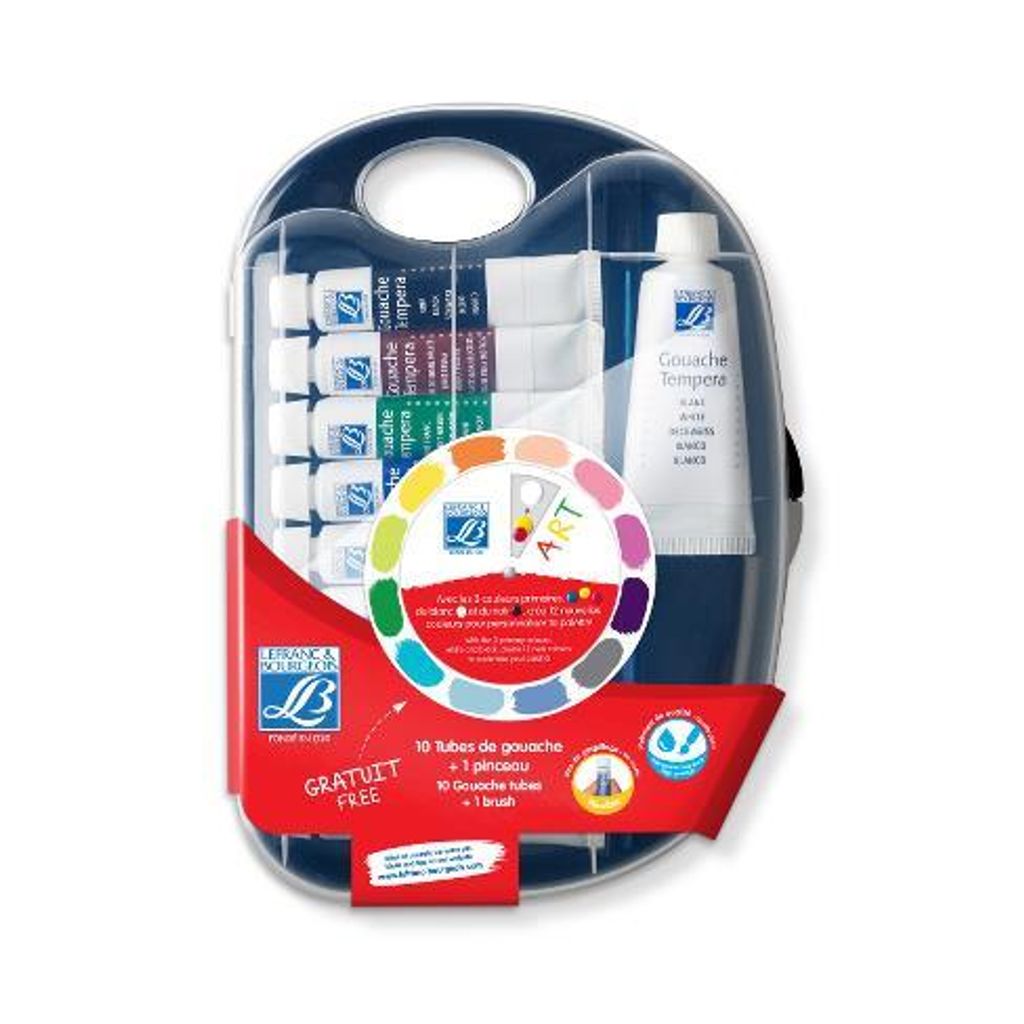 L&B TEMPERA GOUACHE PALETTE BOX SET
Comes with 10 Gouache tubes, 1 brush and a free Colour Wheel .
High quality , easy to use, dries quickly and lasts longer .Used undiluted for and opaque, intense effect or simply add water fora translucent, smoother application.
Tempera Gouache tubes are flexible , this means you can easily squeeze all the paint out of them !