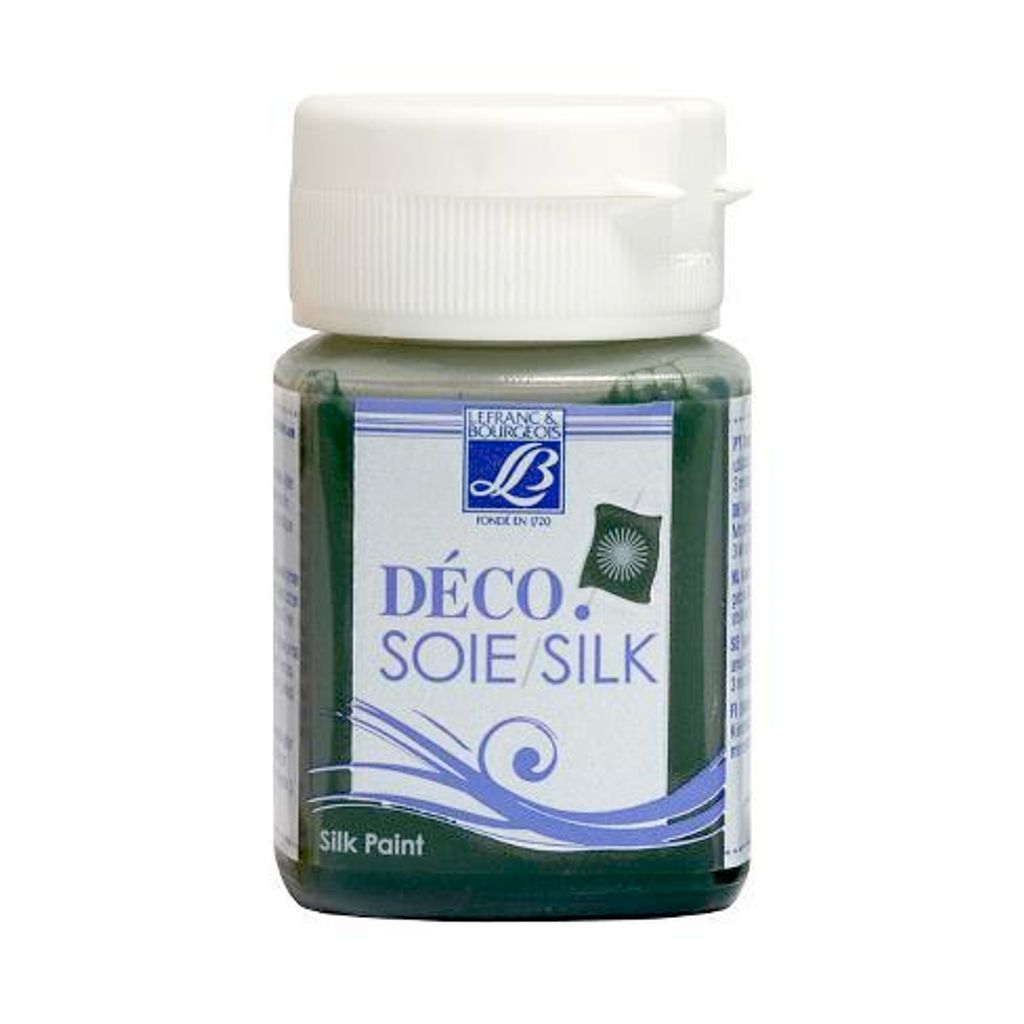 L&B DECO SILK 50ML - MOSS GREEN
LEFRANCE & BOURGEOIS DECO SILK 50ML
Paint for silk.

There are 20 colours for silk. Can be mixed together, water-soluble.

Many techniques are possible: gutta screen printing, salt technique, spraying, batik, wet technique, tortillons, etc.
Instructions
Shake well before use.

Wash the support with warm water and soap to remove the finish.

Insert one sheet of non-absorbent paper between the fabric and the support.

Apply the colour

Leave to dry for 1 hour. Protect the pattern and set it for 3 minutes on each side with an iron at cotton setting.

Wait 48 hours before washing your fabric with 40°C warm water and soap.