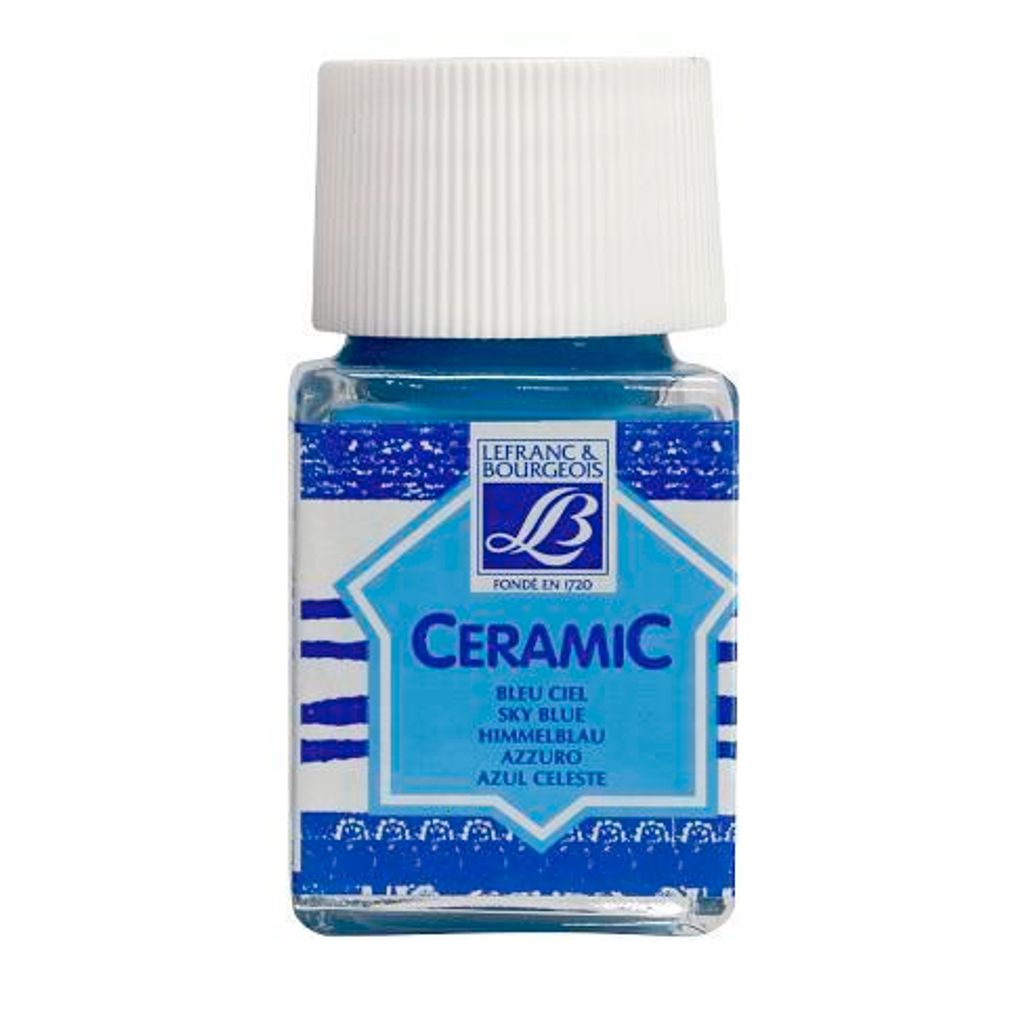 L&B CERAMIC 50ML - SKY BLUE
LEFRANC & BOURGEOIS CERAMIC
Ceramic is a pigment-based glycerophtalic resin.

The colours in the range are opaque, bright and have high covering power; they lend a light enamelled appearance to the supports.

These colours can be used on all smooth supports, for example glass, porcelain, tiles, but also metal and plastic (after practicing before creating the final design).

They can be mixed with one another and can be diluted in quick drying petroleum.