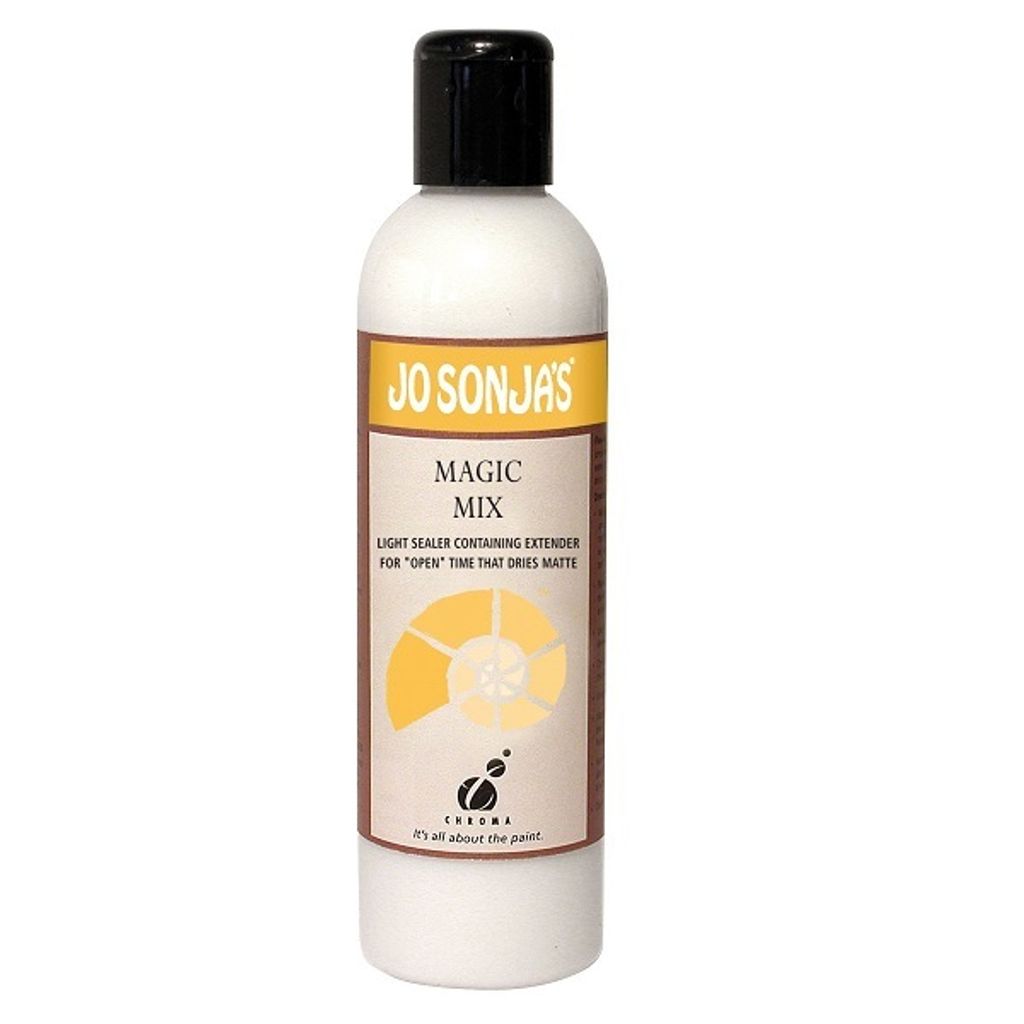 JO SONJA'S MAGIC MIX MEDIUM - 250ML
JO SONJA'S MAGIC MIX
For floated colour or transparent colour layering.




For strokework, linework & detail painting.
-For floated colour, use Magic Mix instead of water. Dress the brush in a small amount of Magic Mix. Side load into your colour and blend well on palette. Lay colour where desired. Soften with the clean edge of the brush or stipple blend.
-May be used as a general painting medium where transparent colour is desired.
-Blend Magic Mix with colour for strokework, linework and detail painting in design. The addition of this medium increases the transparency and flow of the paint with the ease of quick correction.
-Allow to dry before additional layers.