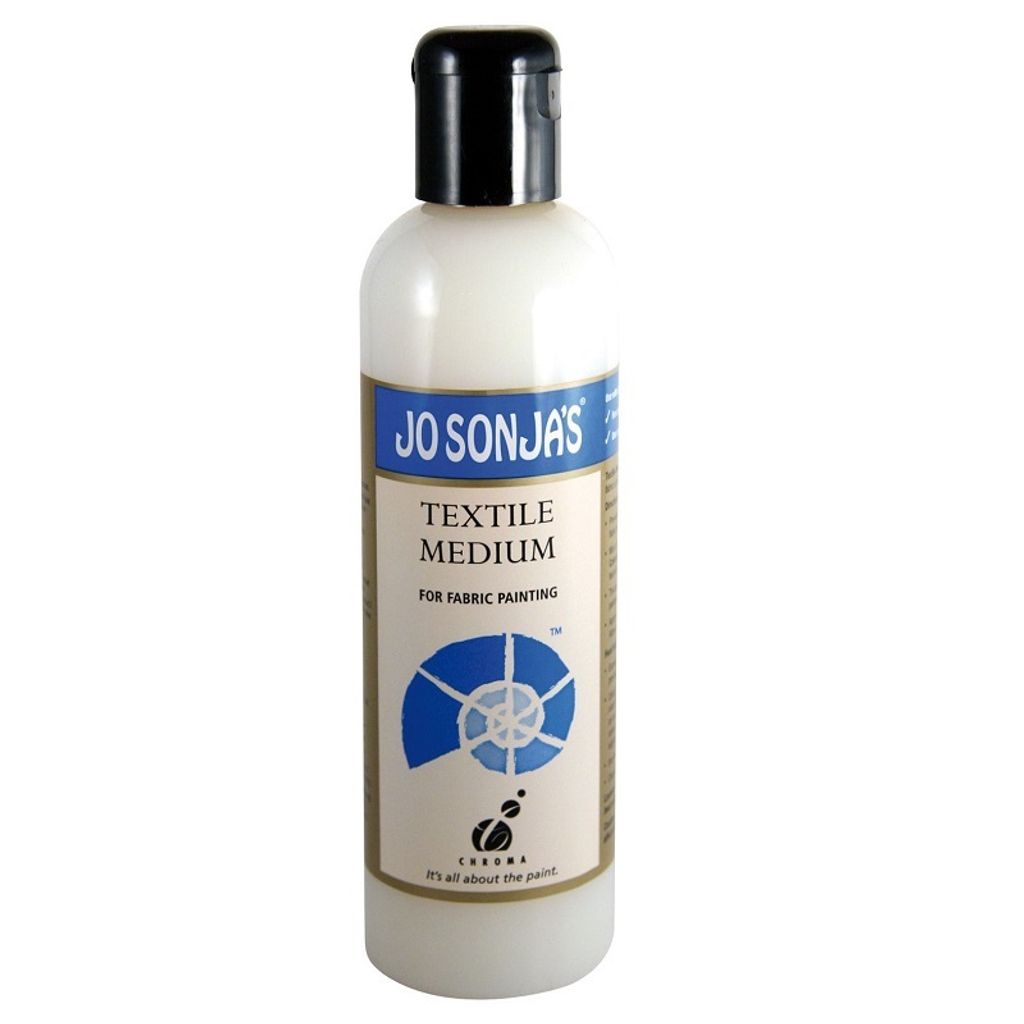 JO SONJA'S TEXTILE MEDIUM - 250ML
JO SONJA'S TEXTILE MEDIUM
For a permanent, non-fading Textile Paint




Use on natural, Non-Synthetic Fibers
Textile Medium is only necessary if the decorated fabric is to be laundered or dry cleaned.
*Mix a minimum of 2 parts of Jo Sonja's Artists' Colours with 1 part of Textile Medium. Painting a test strip is recommanded.
*Excessive temperature may cause colour change; Pre-testing is recommanded.
Launder articles with mild detergent and delicate heat settings.
Caution: Some cleaning chemicals may affect colours.