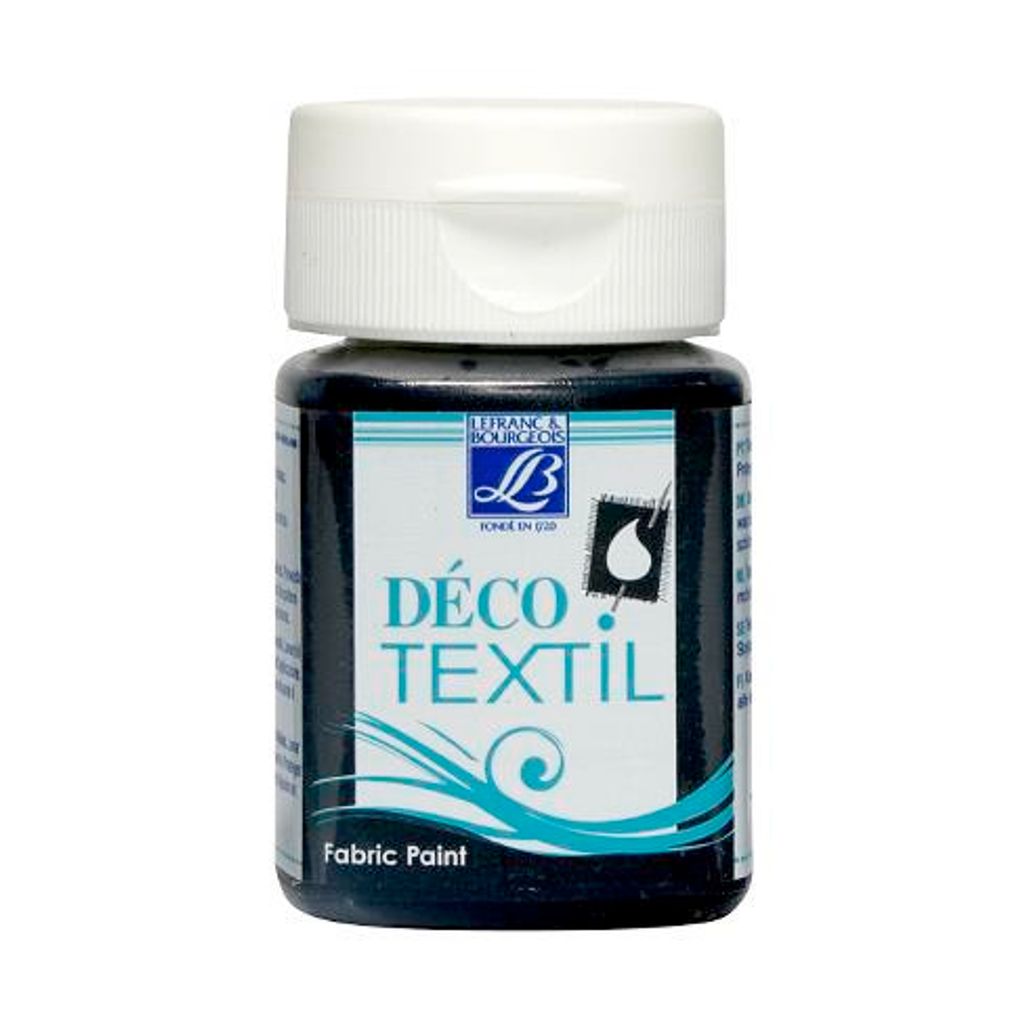 DECO TEXTIL 50ML - NIGHT BLACK
Lefranc & Bourgeois Textil Fabric Paint 50ml
Deco Textil paints are colours for decorating fabrics.
The Deco Textil colour range corresponds to the Deco Matt Cream colours helping you create matches on paint supports and fabrics in your home.
Use Textil paints in conjunction with Deco Gutta, to prevent colours from bleeding (running) and to add details.
Deco Textil paints are:

Matt finish

Opaque with high covering power


Permanent

Indelible – heat fix


Can be mixed together

Suitable for many types of fabric, including cotton, acrylic polyester, linen, wool, flannel. NOT SILK
The colours can be applied over each other.


INSTRUCTIONS FOR USE:

1)Wash and dry the fabric before applying colour.
2)Insert a sheet of non absorbent paper between the fabric and the support.
3)Apply the colour.
4)Application will be dry in 24 hours.
5)Set your iron to 150 degrees (wool or silk setting), cover your design with a cloth to protect it and iron with the steam turned off and without moving the iron for 5 minutes.
6)Turn the fabric inside out and wash at 40 degrees (delicate cycle).
7)Wash the equipment in water.