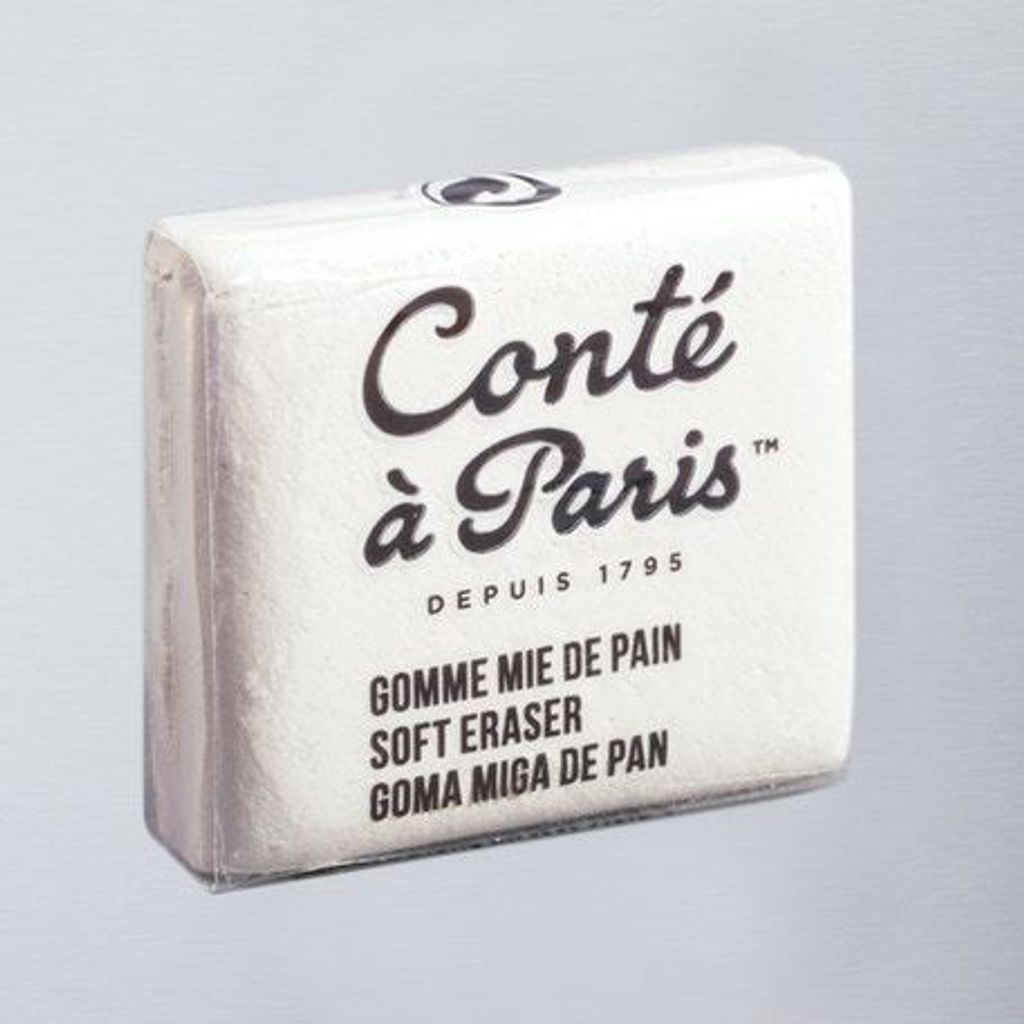 CONTE A PARIS SOFT PUTTY ERASER
A soft putty eraser particularly effective on charcoal and pastel and graphite, to erase unwanted marks or to add highlights to your drawing. Putty erasers leave no residue and do not require much pressure.
The Conte a Paris putty eraser is kneadable and pliable, and can be reshaped as needed, to eraser with precision.
1 eraser measures 3.5 x 3 x 1.8 cm.