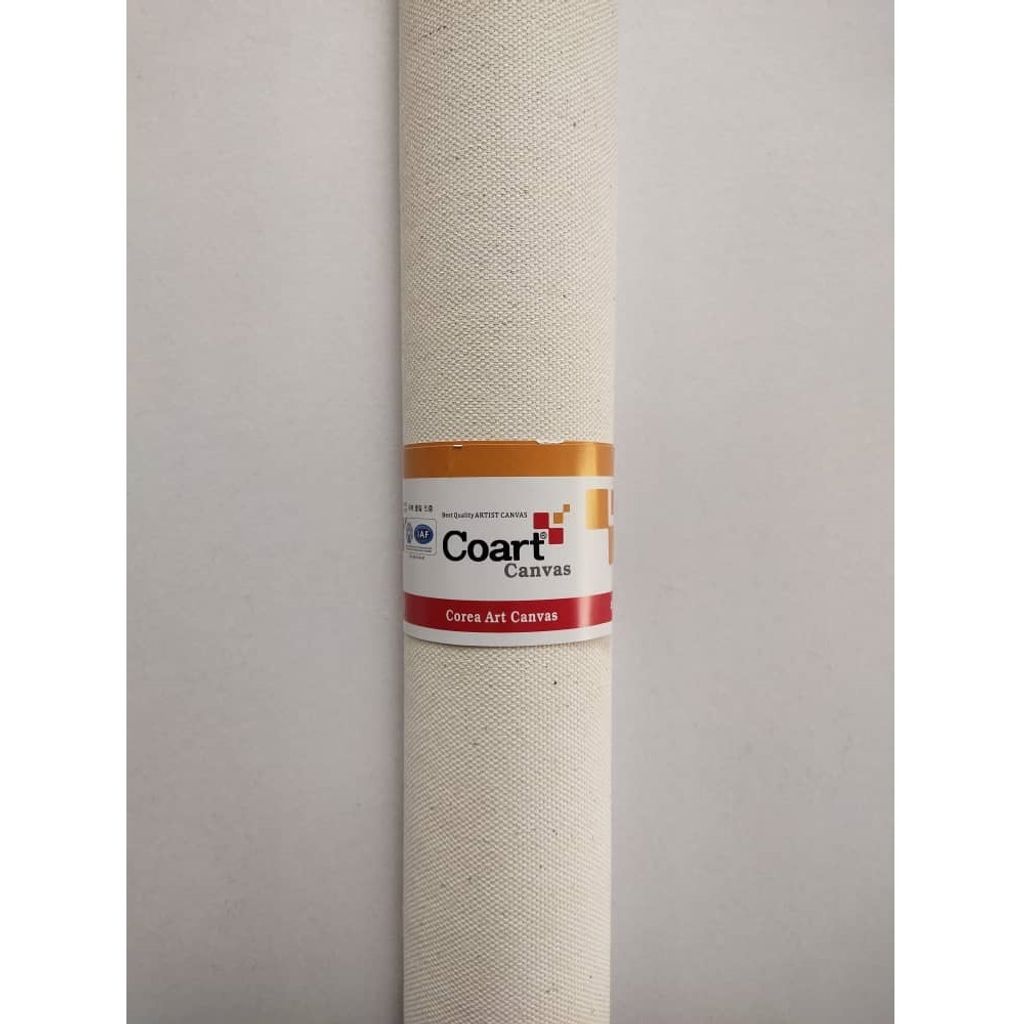 COART POLYCOTTON CANVAS ROLL (PRIMED)
Note to West Malaysian and East Malaysian customers:
For West Malaysia (Peninsular Malaysia) : Canvas roll is not included for free delivery. Delivery for canvas roll will be by lorry transport company, and customers are to pay delivery charges of RM10 for the first canvas roll and RM5 for each subsequent canvas roll in the same order (click here to pay Delivery Charges). Delivery time expected between 1 to 3 working days in Klang Valley, and 3 to 5 working days outside of Klang Valley after payment of delivery charges.
For East Malaysia (Sabah & Sarawak) : As delivery of canvas roll through courier service to Sabah and Sarawak is expensive, please separately order your canvas roll through our Facebook page or WhatsApp to arrange for sea shipping quotation and delivery. Delivery time by sea shipping expected between 1 week to 3 weeks (depending on location) after payment of delivery charges.