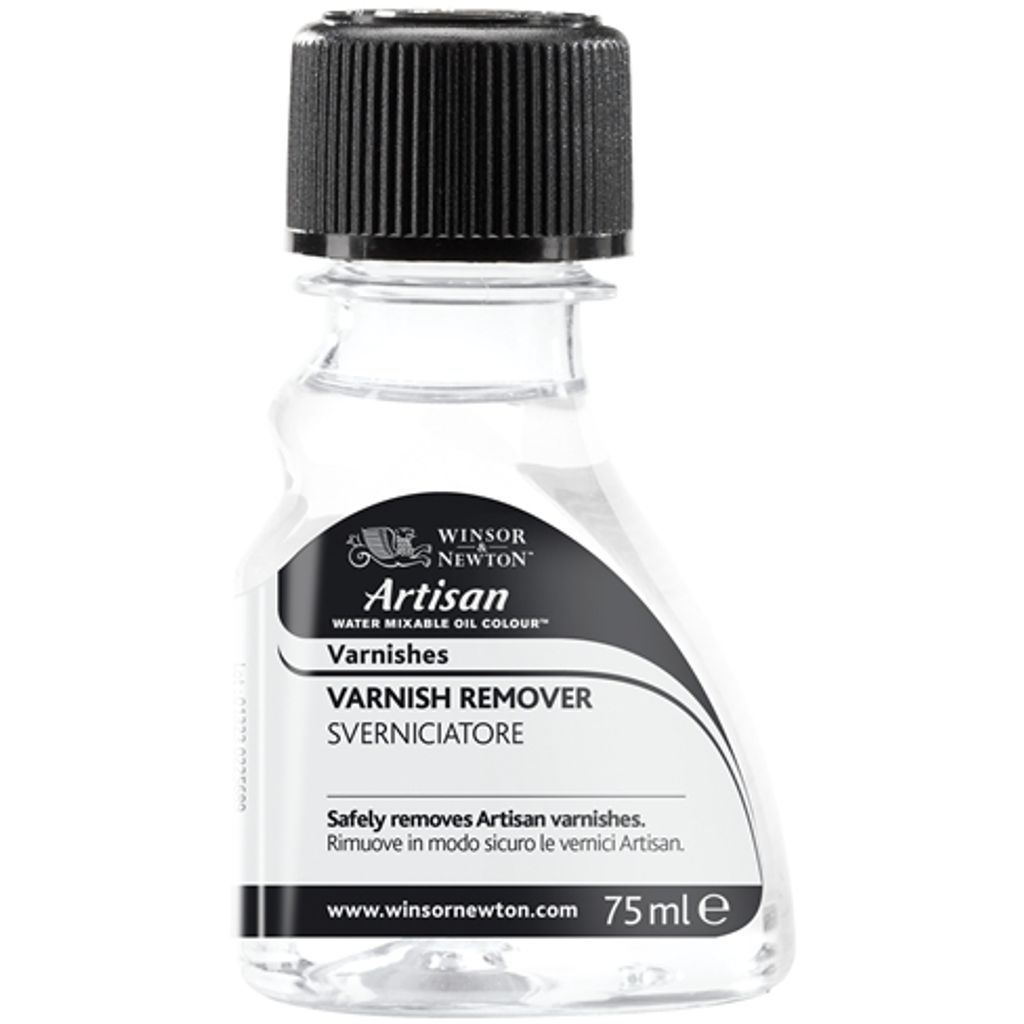 WINSOR & NEWTON ARTISAN VARNISH REMOVER
This safely removes Artisan varnishes from paintings for cleaning & re-varnishing.
- Apply generously onto a lint free cloth and gently rub into the varnish film. If slight pigment is visible on the cloth this is an indication that the removal has been successful.
- Avoid undue abrasion.