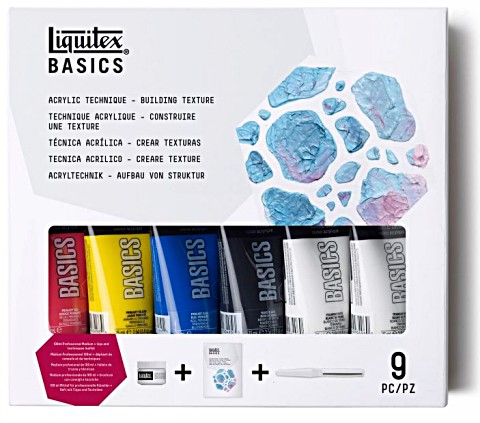 I was at Premier Art last Friday evening when I noticed two ladies walking into the shop. The younger one, in her teens and the other lady, presumably her mother, were both looking excitedly at the Liquitex Basics section.
After some time, they approached the counter and placed an acrylic set there. It was the BASICS Technique Set (or its full name, "Liquitex BASICS Acrylic Paint Technique Set - Building Texture"). It is a nice set.
It has 6 tubes of BASICS Acrylic paint 75ml, a tin of Professional Modeling Paste and a palette knife. On top of that it comes with a booklet, with tips and techniques. Just the set for the young lady to learn and experiment with.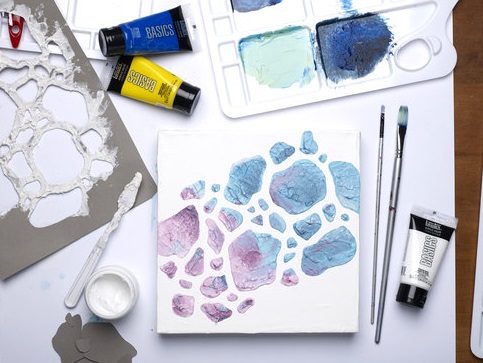 The young lady then said that they stay at the other side of town and rarely come to Publika. I quickly told her that we have an online store, and that she could order through it and we will get it delivered to her.
She promised to look at our Facebook page and our online store, smiled and thanked me before leaving with her Mom.
I hope to hear from her again when she reorders from our online store. I trust that by then she would have had a great time trying out the tips and techniques with the special set.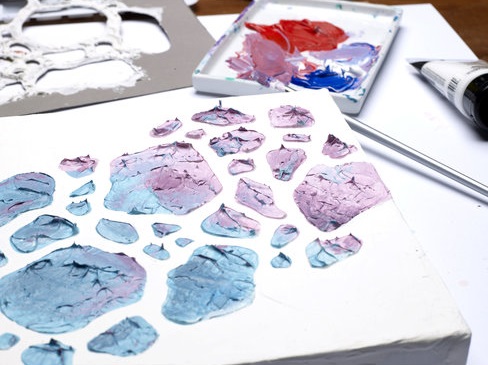 An art work using the BASICS Technique Set - Building Texture

Find out more about Liquitex BASICS Acrylic Sets here.